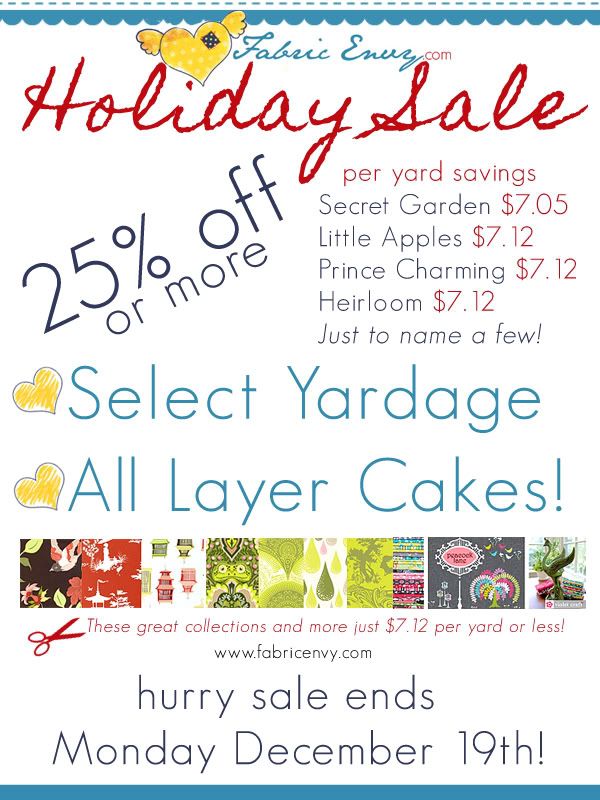 You do not want to miss this, I repeat you do not want to miss this!
Fabric Envy
is hosting a
Big Holiday Sale.
We've got all of our Layer Cakes on sale plus lots of yardage for just
$7.12
per yard or less! What? No I'm not kidding. Collections like:
Secret Garden by Sandi Henderson
Prince Charming by Tula Pink
Heirloom by Joel Dewberry

Organic Good Life by Wooster and Prince
Organic Pick A Bunch by Nancy Mims
Peacock Lane by Violet Craft
Little Apples by Aneela Hoey
and the list goes on......
So head on over to Fabric Envy for these great deals. Sale end Monday December 19th!